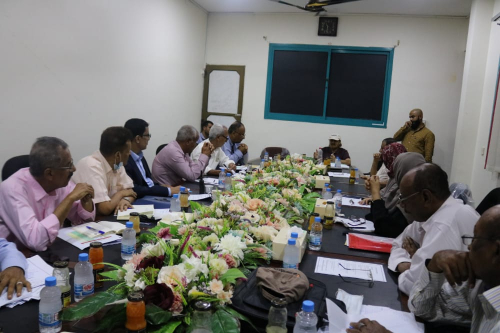 The Supreme Economic Committee of the Southern Transitional Council, on Wednesday, held its periodic meeting, headed by Dr. Mohammad Ali Matash, Chairman of the Committee.
At the beginning of the meeting, the attendees stood for a minute to recite Surat Al-Fatihah for the martyrs of the terrorist operation that targeted the governor of the capital, Aden, and the Minister of Agriculture and Fisheries.
In its meeting, the Economic Committee reviewed a number of issues related to its activities, and the work carried out by the Committee in various fields, touching on some projects to be implemented during the next phase.
The meeting discussed a number of reports and economic topics of interest, as well as the required plans in this regard, in addition to effective suggestions and recommendations to achieve the required activities and the economic projects, that highlight the Committee's efforts to find tangible solutions and implement them on the ground.