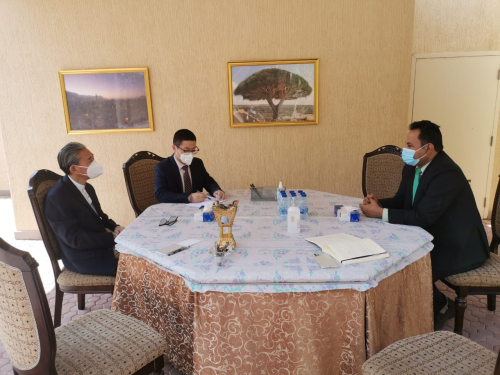 Mr. Adel Al-Shabhi, the representative of the General Directorate of Foreign Affairs of the Southern Transitional Council, met on Wednesday, in the Saudi capital, Riyadh, with Mr. Kang Yong, the Ambassador of the Republic of China.
During the meeting, they reviewed the historical relations and the role that China has contributed to our country in several fields.
The two sides also discussed the latest developments in the political arena, and the importance of completing the implementation of the Riyadh Agreement, and the role that the Southern Transitional Council can play on the ground and politically during the next stage.
At the end of the meeting, Ambassador Yang thanked Mr. Adel Al-Shabhi for the continuous cooperation and communication.