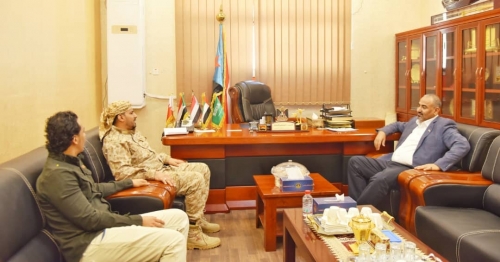 The President of the Southern Transitional Council, Supreme Commander of the Southern Armed Forces, President Aidaroos Qasim Al-Zubaidi, met on Monday in his office in the capital Aden, with Commander Anees Al-Owli, commander of the military police in Aden the capital.
In the meeting, President Al-Zubaidi listened to an enlightenment on the tasks of the military police and its role in enhancing the security and stability of the capital Aden, and its missions of securing foreign delegations, and arresting violators in the security and military institutions, and protecting vital installations.
President Al-Zubaidi affirmed that the Southern Transitional Council is keen to support and coordinate with the military police in a manner that contributes to strengthening the security and stability in the capital Aden.