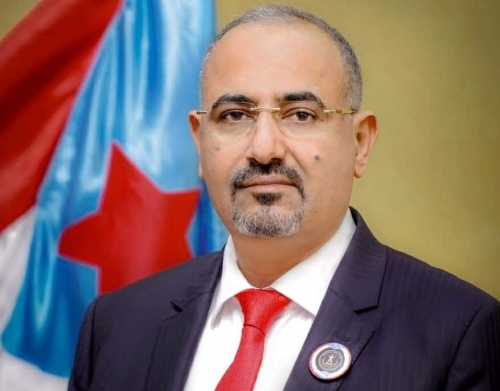 The President of the Southern Transitional Council, President Aidaroos Qasim Al-Zubaidi, sent a cable of congratulations to His Highness Sheikh Khalifa bin Zayed Al Nahyan, President of the United Arab Emirates, and His Highness Sheikh Mohammed bin Rashid Al Maktoum, Vice President and Prime Minister of UAE; Ruler of Dubai, and His Highness Sheikh Mohammed bin Zayed Al Nahyan, Crown Prince of Abu Dhabi and Deputy Supreme Commander of UAE Armed Forces, and His Highness the members of the higher council of Rulers of UAE, on the occasion of the 48th National Day of the UAE.
President Al-Zubaidi expressed, in the cable, his congratulations and blessings to the leadership, government, and people of UAE on this occasion, which comes in light of the continuous achievements of the state at various levels, noting on the strong fraternal relationship between the people of the south and the UAE, which has lasted for decades.
President Al-Zubaidi affirmed the pride of the people of the South for the sincere and dignified fraternal positions of UAE, through its main and pivotal role in the battle against the Houthi militia during its aggression on the south, the battle in which the southern and Emirati bloods blended in defense of the Arab project against the Iranian ambitions, wishing the leadership and government of the UAE good health, happiness, and continued success.