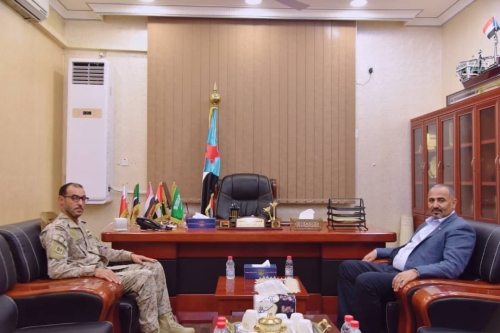 The President of the Southern Transitional Council, President Aidaroos Qasim Al-Zubaidi,, received on Saturday at the Transitional Council's headquarter in Tawahi, in Aden the capital, the Commander of the 802 Forces of the Arab Coalition, Brigadier General Mujahid Bandar Al-Otaibi.
During the meeting, both sides discussed the mechanism of implementation of the Riyadh agreement, which was signed between the Southern Transitional Council and the Yemeni government.
President Al-Zubaidi praised the efforts made by the leadership of the Arab Coalition to normalize the situation in the capital Aden and the rest of the governorates.
The meeting was attended by a number of military and security leaders and members of the joint committee