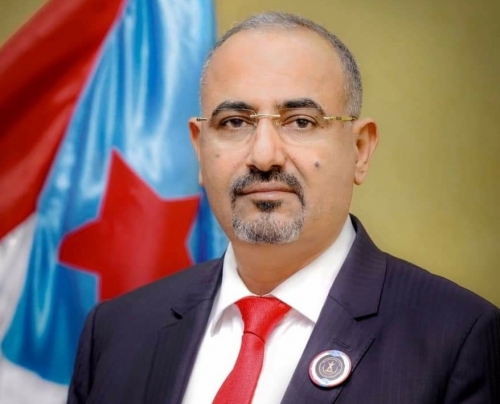 The President of the Southern Transitional Council, President Aidaroos Qasim Al-Zubaidi, stressed in a statement to Saudi newspaper Al-Watan on the importance of the Saudi-sponsored Riyadh agreement.
Al-Zubaidi pointed out that this agreement establishes a new phase of cooperation and partnership with the Arab Coalition led by the Kingdom of Saudi Arabia, in order to build the institutions, and stabilize security and stability in our country, and to alleviate the suffering of our people, and curb the Houthi militias supported by the Iranian regime.
Al-Zubaidi added: "We have absolute confidence in the wisdom of the Custodian of the Two Holy Mosques, King Salman bin Abdulaziz, and the Crown Prince Mohammed bin Salman bin Abdulaziz, and Deputy Defense Minister Prince Khaled bin Salman.
Al-Zubaidi stressed that the Kingdom of Saudi Arabia is making a new peace in the region at a time when there is little hope for finding solutions to the crises and outstanding issues in the Middle East, adding:" I believe that the wisdom, and political experience with the regional and international power of the Kingdom can sponsor dialogues and make peace in the region, as Saudi Arabia has an honorable history of sponsoring peace efforts.
The President of the Southern Transitional Council added: «Today we sign a fair agreement, in which we have maintained our national constants contained in our documents and political project as a Southern Transitional Council that is carrying the cause of the people of the South, and at the same time we have established through the agreement a mechanism to regulate the relationship with the legitimacy and address the mistakes that accompanied the previous phase, and from today will be focusing and directing the efforts of military action towards Sana'a to fight the Houthi militias, and the implementation of the Riyadh Agreement will undoubtedly enable us to achieve new victories against the Iranian expansion ».