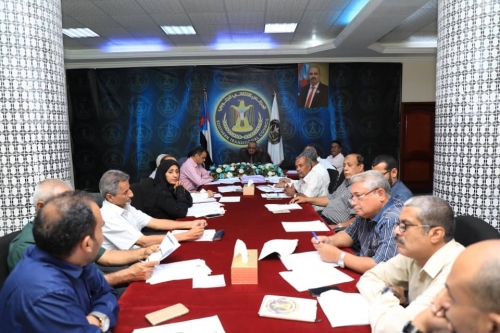 The General Secretariat of the Presidency of the Southern Transitional Council held its weekly meeting on Monday, under the chairmanship of Fadhl Mohammed Al-Jadi, the Assistant Secretary-General.
The meeting reviewed the weekly completion reports of the work tasks of the departments and arrangements related to the most important activities for the next week, as well as recommendations for the departments, which were raised from their previous meetings.
The meeting previewed the report submitted by the Administrative and Financial Department on the level of discipline of the Secretariat during October 2019.
The Economic Department also presented a detailed report on the economic scene in the past two weeks, and the meeting also discussed the report submitted by the Department of people on its activity during October.