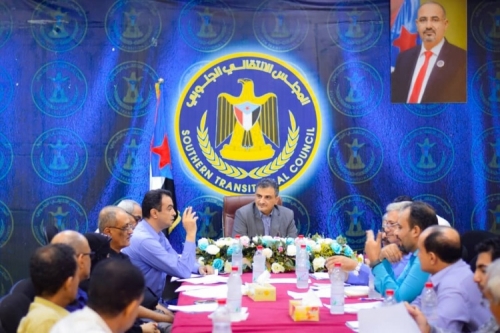 The General Secretariat of the Presidency of the Southern Transitional Council held on Monday its periodic meeting under the chairmanship of the Secretary-General of the Presidency of the Transitional Council, Ahmed Hamid Lamlas.
The meeting discussed the updates on the southern arena, and saluted the large crowds and the great demonstrations witnessed in Socotra governorate and Sayoun in Hadramout valley, which expressed the rejection of the people of the south to extremism and terrorism and stressed that the people of the south seeks a modern civil and democratic state.
The meeting reviewed the reports of the General-Secretariat departments activities for the past period, in addition to reviewing its plans for the coming period as part of its plans for the third quarter of the year.
The meeting discussed a number of topics related to the activities of the various Transitional Council bodies and a number of issues related to the general affairs of the country.