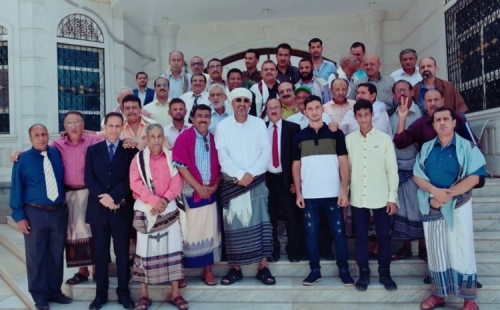 The President of the Southern Transitional Council, President Aidaroos Qasim Al-Zubaidi, received on Thursday a number of academics of the University of Aden who came to congratulate him on Eid Al-Fitr.
President Al-Zubaidi exchanged with the academics the congratulations on the happy Eid Al-Fitr and hopes that Allah will return it to our people and the desired southern state have achieved.
The academics conveyed to President Al-Zubaidi the congratulations of the members of the University of Aden of faculty members, teaching assistants, staff and students for the Eid, wishing him health and happiness, and reaffirming their support for all his efforts and national honorable positions.
For his part, President Al-Zubaidi thanked his hosts of Aden University for their visit and instructed them to convey his greetings and congratulations to all the university employees.