southern transitional council
2020-01-24 00:00:00
---
Southern Transitional Council Presidency praises victories of Shabwani elite and calls on to support their efforts
Council News
2019-01-06 23:00:00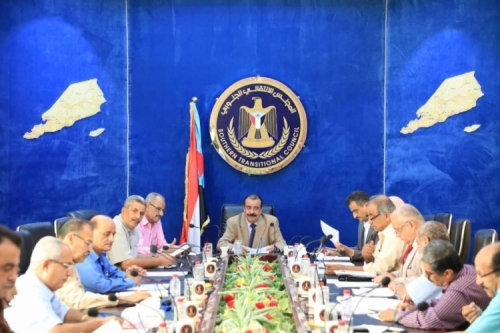 Under the chairmanship of the Chairman of the National Assembly, member of the Southern Transitional Council Presidency, Major General Ahmed Saeed Ben Brik, the Presidency of the Southern Transitional Council held on Sunday its first periodic meeting of the year 2019.
The meeting was dedicated to discuss the latest developments in the southern arena, especially the results of the security campaign carried out by the Shabwan elite forces against the elements of terrorism in Marrakha district of Shabwa province.The Presidency of the Transitional Council renewed its full support for the efforts of Shabwani elite and the Arab Coalition against Terrorism, The Transitional Council Presidency renewed its call for the Arab Coalition to provide more support to the Shabwani elite to achieve effectively the mutual security objectives.
The meeting also reviewed a number of topics on its agenda, including the performance report of the Social Affairs Department in the General Secretariat of the Transitional Council for the year 2018 and its work plan for 2019.
https://en.stcaden.com/news/8490
You for Information technology