southern transitional council
2022-11-30 00:00:00
---
Brigadier General Bamo'alem Confirms the STC Readiness to Qualify Sports Caders in the South
Council News
2017-11-29 21:53:42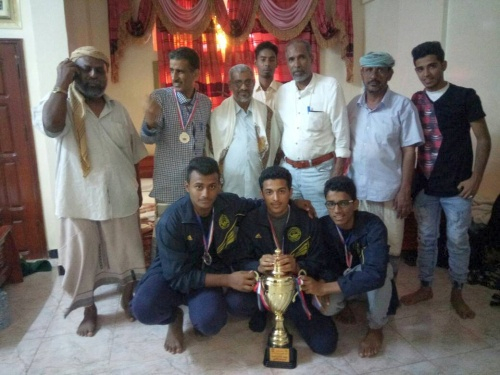 Head of the STC Guidance Department Brigadier General Ahmed Mohammed Bamo'alem met today with the delegation of Sahel Hadhramaut Chess Team that obtained recently the second place in the First Sports Championship in the Arab South, in presence of the president of the General Federation of Chess in Sahel Hadhramaut Mr. Awad Ahmed bin Jameel and the international referee Abdullah Salem Bamo'alem.

During the meeting, the Head of the Guidance Department congratulated Sahel Hadhramaut Chess Team for finishing second place in the Arab South Olympic Games and for the Golden Jubilee of the Southern Independence 30th of November, conveying to them the greetings of His Excellency the president of the Southern Transition Council Aidroos Qasim Al-Zubaidi, his deputy Sheikh Hani Ali Ben Berek and the members of the STC Presidency.

Bamo'alem confirmed that the Southern Transition Council pays great attention to sports and promoting it. He urged young people to spread out the culture of sport and to make it a societal behavior for the southern young generation. He also made it clear that the Southern Transition Council is ready to qualify the southern sports cadres.

Bamo'alem accentuated that the southern field of sport will be the first to get its freedom from the Arab Republic of Yemen, because the scenarios of the so-called unity started from this field.
https://en.stcaden.com/news/8034
You for Information technology