southern transitional council
2022-11-30 00:00:00
---
Independence Golden Jubilee Celebrations will be at Martyr Khaled Al Junaidi Square in Crater Aden
Council News
2017-11-23 13:13:29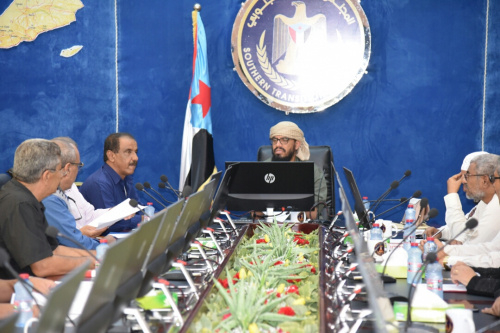 The Southern Transitional Council decided today at its meeting ,chaired by the vice president Sheikh Hani Ben Berek , that the golden anniversary of the 30th of November independence day will be celebrated in Martyr Khaled Al Junaidi Square in crater Aden .The presidency called on the people to actively participate at this glorious event.

The STC presidency called on the southerners to participate actively on this dear occasion for the great people of the south. The meeting also praised the successful launch of the National Assembly and local headquarters of the Southern Transitional Council in Abyan and the other governorates, adding that the inaugural ceremonies of the STC offices in the South reflects the extent of popular support and puplic stance by the Transitional Council as a political choice and a real leadership for the current stage. The inaugural ceremonies also reflcts the aspirations and political will of the people to restore the state of the South.
The meeting also discussed a number of plans for the various departments of the council for the coming year 2018. It also pointed to the future work of the council locally and internationally.
https://en.stcaden.com/news/8024
You for Information technology