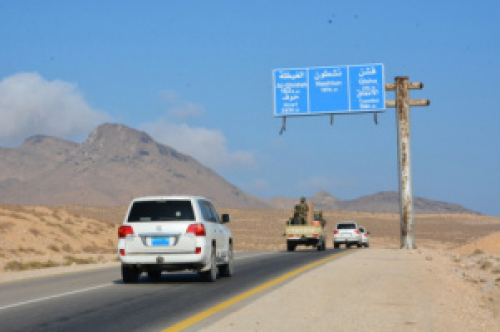 President of the Southern Transitional Council Qasim Al Zubaidi and a number of Council members, academics and political and social figures, arrived this evening at the southern town of Al-Ghaydah, capital of Al Mahara governorate , in the context of the STC's presidium visits to a number of The southern governorates.
Al-Ghaydah city, Sayhut , Qeshen , Nashtoon and streets and city entrances have witnessed active public ceremonies and massive celebrations in welcoming Al Zubaidi and the rest of the guests to the governorate .
The visit is in preparation for launching the branch of the National Assembly and the local leadership of the Council, following the inaugurations in the capital Aden , Hadhramout and Shabwa governorates.
The people there showed their support for the Transitional Council's steps towards fulfilling the hopes and aspirations of the southerners in the Southern State based on justice and equality for all .
Both the President and members of the STC presidium were received by Council Member Sheikh Abdullah Bin Issa Bin Ifrar, Al Mahara deputy Saed Saedan, Sheikh Othman AlFfaqeh , and security deputy chairman colonel Mohamed Ali Ibraheem, Colonel Kamel Zabenot, leader of the southern movement Isa Ravit, Sheikh Salem Damish, Dr Salim Alkmiri, Chairman of the Board of the Hirak in Sayhut Ali Salem Hamed, Chairman Abdulkadir Omar of the Hirak in Al Masilah and the number of leaders ,Sheikhs and representatives of the civil organizations.