southern transitional council
2020-09-27 00:00:00
---
The STC Cultural Department held its first meeting
Council News
2017-09-13 19:46:49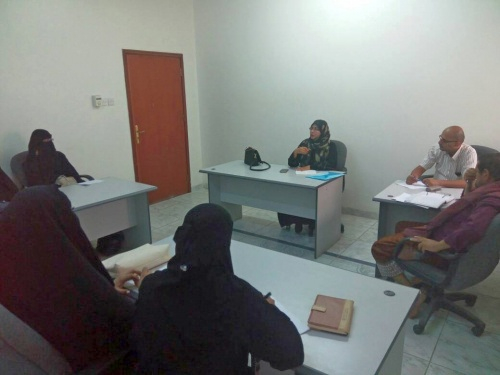 The STC Cultural Department held its first meeting on Wednesday 13 September 2017 headed by member of the presidency of the transitional council and chairwoman of the department Dr. Mona Bashraheel in presence of the Cultural Department adviser Dr. Abdo Yahya Al-Dahbani the deputy head of the department Amr Al - Eryani.

At the beginning of the meeting, Dr. Mona welcomed the members of the department hailing them for the gaining the confidence of the STC presidency conveying to them the greetings of the president of the council Eidros Qasem Al-Zubaidi .

The meeting discussed a number of topics related to the department activities in the upcoming phase such as the tasks and goals of the department and its work plan during the fourth quarter of this year.

After extensive and fruitful discussion , scheduled assignments were distributed among the members who emphasized the importance of establishing deeply the culture in the southern community especially among young people.
https://en.stcaden.com/news/7882
You for Information technology