southern transitional council
2023-02-05 00:00:00
---
The Southern Transitional Council Presidency issued an important statement on the recent events in the South
Statements
2017-08-21 14:33:58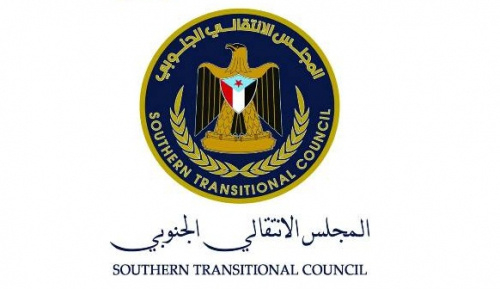 In the name of All Mighty God
Great people of the South

The Southern Transitional Council and its presidency decided to take on board the responsibility and challenges and fight the conspiracies on behalf of the people of the South.
Those challenges include targeting the public services and creating friction between the people in particular against our leaders in the Transitional Council presidency, by dismissing them from their duties specially those who were holding high status positions in the state in the South.
Today president Abdulrabo Mansour Hadi, issued decisions which target the presidency of the Southern Transitional Council . Those decisions were not only aimed at those persons but basically where aimed at the Southern cause and its people .
We the Southern Transitional Council ,adhere to the historic declarations which the people chose concerning the southern cause which was announced on the 4th May 2017. The declaration which denounced any decisions which aim at isolating our Southern leaders including dismissing them of their positions.
Dear people
The presidency of the Southern Transitional Council is reassuring you that it categorically rejects the presidential resolutions which were announced today on the 29th June 2017 and that the governors positions in the state remain in place .
The legitimate leadership has to respect the Southern peoples wishes and that is to adhere to the people's choice which is to accept that the Southern Transitional Council is the representative of the Southern people and its cause.
We would also like to assure the Southern people that the presidency and leadership of the Southern Transitional Council will hold its meeting soon on its Southern home land and at that meeting it will announce the practical decisions and resolutions towards the local and regional developments in general.
The presidency of the Southern Transitional Council, reassures its support towards the Arab coalition in the war against the coup conspiracy militias and in the war against terrorism wherever it is. We also reassure you that the sacrifices of the Arab coalition forces will not be in vain.
Therefore, we ask our people on this occasion, to congregate in the capital Aden on the 7th July 2017 to denounce the continuation of occupation of the South which was on the 7th July 1994 and to demonstrate that the Southern people are refusing the practices of the leadership which have occupied the South then and to this day is continuing to work against the wishes of the Southern people, through using its influence as being the legitimate government.
We wish glory and eternity for the martyrs of our people and our revolution and our Southern resistance, Speedy recovery for the wounded and freedom for our prisoners.
Issued by:
The Presidency of the Southern Transitional Council on the 29th June 2017.
https://en.stcaden.com/news/7818
You for Information technology