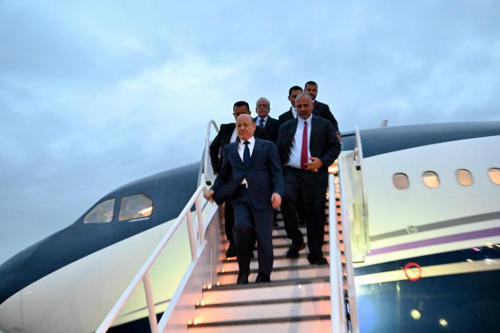 President Aidarous Qassem Al-Zubaidi, President of the Southern Transitional Council (STC), Vice-Chairman of the Presidential Leadership Council (PLC), and his accompanying delegation arrived at dawn on Monday in New York City, USA, along with the Chairman of the PLC, Dr. Rashad Al-Alimi, to participate in the work of the 78th session of the United Nations General Assembly (UNGA).
Upon his arrival at his residence, President Al-Zubaidi made a statement in which he expressed his happiness to participate in the work of the UN General Assembly at its 78th Session, noting that his coming to New York aims to meet regional and international decision-makers to bring the issues of the country to the forefront of international focus and attention.
The President highlighted that participating in the work of the UNGA is to let the world and the region hear the voice of the people of the South.