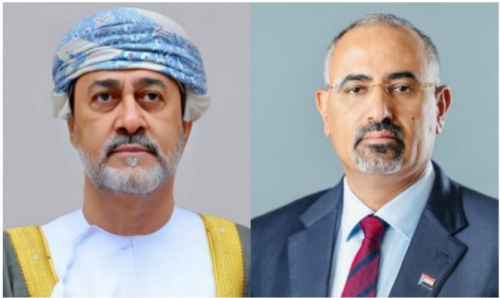 President Aidarous Qassem Al-Zubaidi sent a cable of congratulations to his majesty Sultan Haitham Ben Tareq, Sultan of the Sultanate of Oman, its esteemed government and brotherly Omani people on the 52nd anniversary of the glorious National Day.
President Al-Zubaidi touched on the strong brotherly historical relations that have existed between the people of the South and the leadership and brotherly people of Oman, and articulated his aspiration that these relations witness further coordination and bilateral cooperation, in a way that enhances the strong historical relations between our countries and brotherly peoples.
To the end of his congratulatory cable, the president Al-Zubaidi prayed to Allah, the Almighty to return this national occasion to H.M. Sultan Haitham Ben Tareq with constant good health and happiness, and to the brotherly Omani people continued progress and prosperity under his wise leadership.