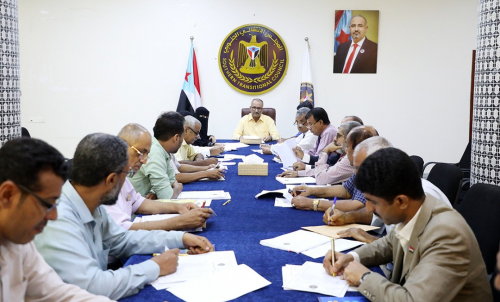 The General-secretariat of the Southern Transitional Council (STC) held its periodic meeting, on Wednesday, in the capital Aden, chaired by Mr. Fadhl Mohammed Al-Gaadi, member of Presidency of the STC, Deputy of the secretary general.
The meeting reviewed two reports submitted by the Human Rights and the Public departments on the implemented activities and related organizational tasks during the second quarter of 2022.
Similarly, the meeting discussed a report submitted by the Political Department on the political landscape, which dealt with the most prominent topics and issues on the southern scene over the past two weeks; included the events of concern to the South.
Likewise, the meeting focused on the social, service and security developments taking place in the capital Aden, and other governorates of the South, as suggestions that can lead to boost and upgrade the workflow were presented.
The meeting discussed weekly-activity report of departments of the general secretariat, in addition to reviewing and approving minutes of the previous meeting.